February 13, 2015


24th of Shevat 5775







Candle Lighting at 5:53 PM



Turning Tragedy into Growth


The past two Fridays have been really special for us at WYHS. Last week, thanks to Rabbi Gibber of the Boca Jewish Center and the South Palm Beach County Jewish Federation, the entire school had the good fortune of hearing from the former Ashkenazi Chief Rabbi of Israel, Rabbi Yisrael Meir Lau. At the Federation, we joined students from the Donna Klein Jewish Academy and heard Rabbi Lau's inspirational description of the eternal nature of the Jewish people, who have survived the trials and tribulations of both time and tragedy. This message was especially poignant considering Rabbi Lau's extraordinary accomplishments after rising from the ashes of Buchenwald as a young boy.

This morning we heard from a new generation of Jewish heroes. Rising from the tragic and brutal murder of their sons this past summer, Rachelle Fraenkel, Iris Yifrach, and Bat-Galim Shaar (Mrs. Yifrach and Mrs. Shaar were unable to join us this morning), have inspired the Jewish people with their incredible faith and have promoted a deep sense of emunah and achdut. That unity was evident in full force today as the BRS main sanctuary was filled with students from WYHS, Hillel Day School, Tiferes Torah of Boca Raton, and Torah Academy of Boca Raton. Profound experiences like this help shape the next generation of Jewish leaders, who sat in the audience spellbound. Hearing from Rabbi Lau last week and Mrs. Fraenkel this week, our students learned such an empowering message about turning tragic experiences into catalysts for growth, development, and leadership.

Thank you to the Boca Raton Synagogue and its leadership for making the event this morning possible.

Shabbat Shalom,

Rabbi Jonathan Kroll


Head of School

Upcoming Events

Monday Feb 16

Presidents Day- No Classes

Friday Feb 20

Second Trimester Ends
Soccer Teams Complete Thrilling Season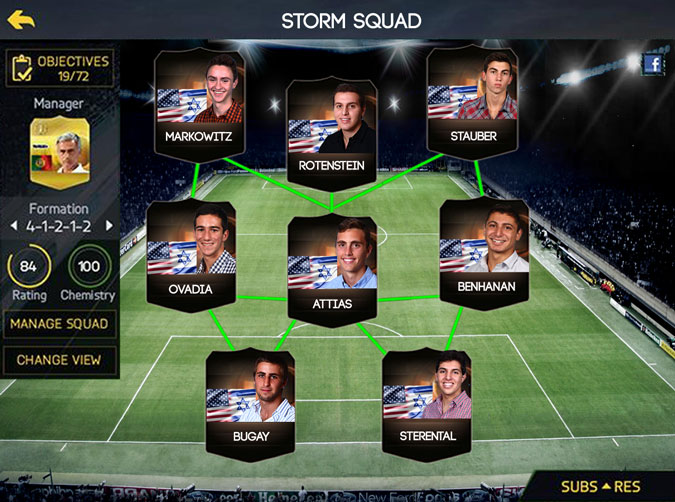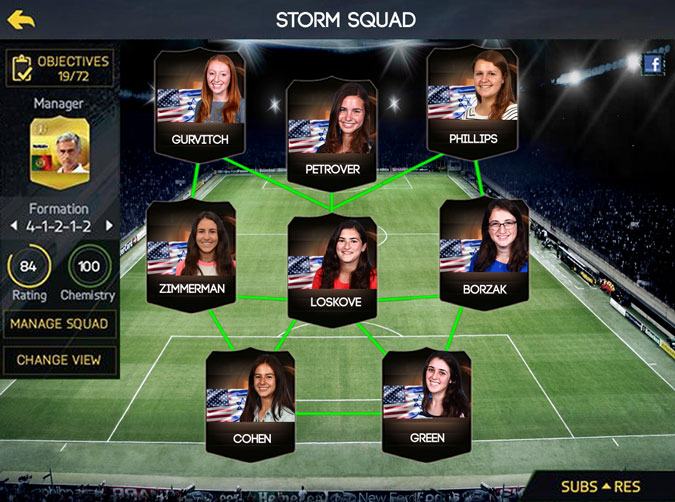 Graphic by Ariel Schneider ('17)


Basketball Teams Soar to New Heights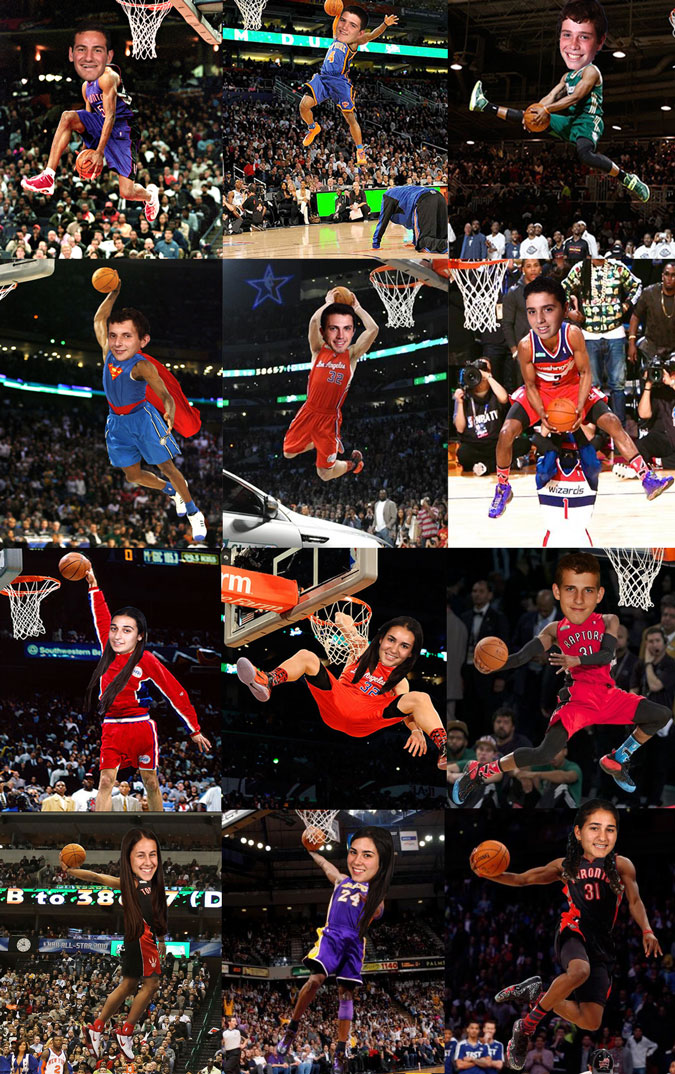 Represent Your Country
WYHS Students Participate in Annual Yeshiva University National Model UN Conference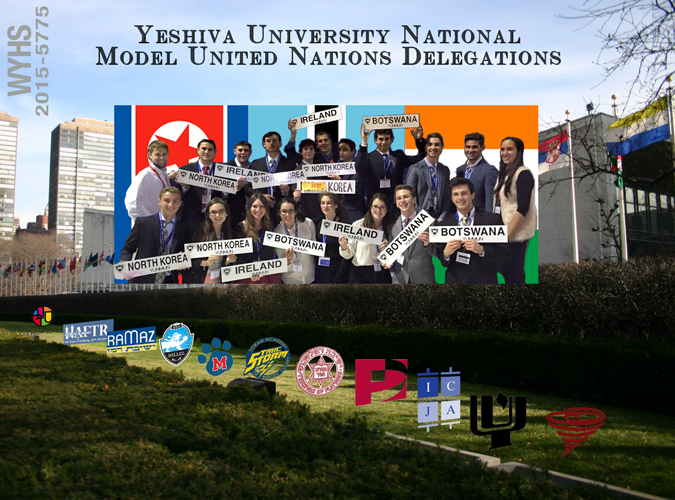 Graphic by Aaron Senfeld ('17)

Article by Matthew Samilow ('17)
This past Sunday, 18 student delegates traveled north to snowy Stamford, Connecticut to participate in Yeshiva University's 25th annual National Model United Nations (YUNMUN). After arrival, delegates joined upwards of 500 delegates from across the country and abroad for the opening ceremonies and a late dinner. WYHS students had relentlessly prepared for months, studying about North Korea, Ireland, or Botswana, the countries assigned to our school's delegation. After the opening ceremonies, delegates went directly to their committee sessions, in which they attempted to solve a variety of real-world issues. In committee sessions, students worked with fervor to create alliances, draft and adopt resolutions, and debate other delegates.
Following a late night Sunday, delegates awoke early on Monday and resumed their work. Each committee in YUNMUN is unique: the Security Council (SC) had to address nuclear proliferation, while Disarmament and International Security (DISEC) dealt with drones and state sponsored terrorism. YUNMUN provides the opportunity for students to become more educated on world issues and potential solutions for them.
YUNMUN is not just a forum for debating world issues, it a place for hundreds of modern orthodox high school students to interact and meet one another. Students not only learn about their countries and its issues, they learn about themselves and their peers. A big thank you to Mr. David Ohring, faculty advisor for Model United Nations, for all the time he spent preparing us for the conference, and to Shira Englander for planning and accompanying us on the journey to YUNMUN.
Jewish Continuity
Rabbi Yisrael Meir Lau Addresses South Florida HS Students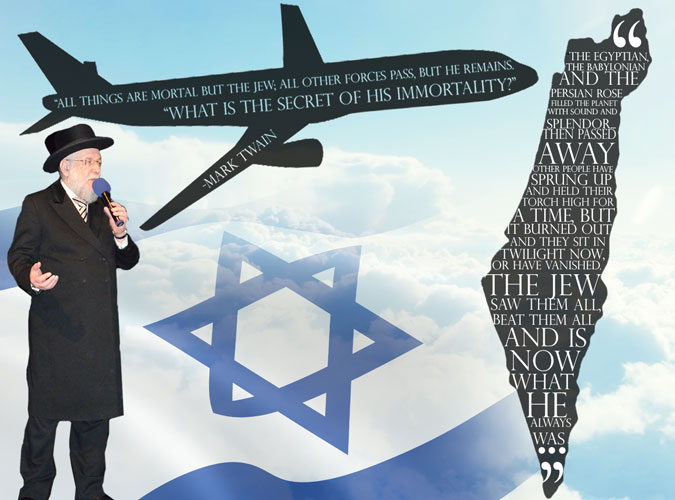 Graphic by Gabbi Frolich ('17) and Lana Rosenthal ('17)

Article by Jonathan Leff ('17)
This past Friday, we had the incredible privilege of hearing from Rabbi Yisrael Meir Lau -- a man who has led a truly inspirational life. Holocaust survivor, former Ashkenazi Chief Rabbi of Israel, and recipient of the renowned Israel Prize, Rabbi Lau has an amazing story. At eight years old, he was the youngest survivor of the Buchenwald concentration camp. From there, he moved to Israel where he would serve most prominently as Chief Rabbi for a decade, becoming a universally admired Jewish leader.
In addressing us, he put a strong emphasis on Jewish unity and perseverance of custom. The message was simple but powerful. Unlike any other nation, Jews have have defied the odds to survive because of our eternal bond to tradition. Our tradition, and more importantly our heritage, is what makes us a nation. We must identify with our Jewish roots, and in doing so reinforce our faith -- thus ensuring Jewish continuity. In taking this perspective on Judaism, Rabbi Lau made it clear that we are the future of Jewish vitality -- the fundamental force that makes us eternal.